ISL Online is a secure and reliable remote desktop application that allows you to support your customers and access unattended devices.
Brigantia offer ISL Online because they provide the most reliable remote desktop software which helps partners support their clients remotely. Here are some highlights of the best features that can be utilised when the ISL is deployed.
File Manager
The dual-panel File Manager allows fast navigation and enables users to manage files and folders on the local and remote computers quickly and efficiently.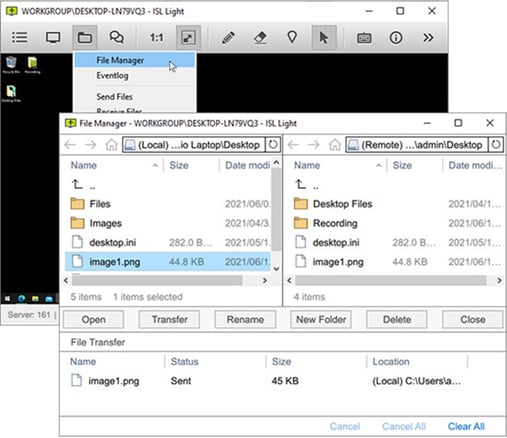 Unattended access for Linux
You can add your Linux computers to your list of remote computers so you can access them at any time.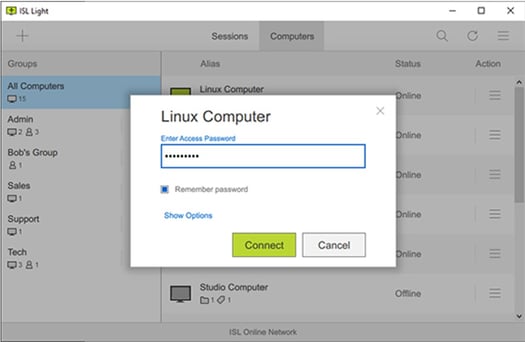 Set unattended access via email, link and session code
The new Set Unattended Access window provides several ways to set up unattended access: by email, link or session code. In addition, this window allows you to add custom tags to the computer and to prepare custom links. For example, you can select the target group to add the computer into.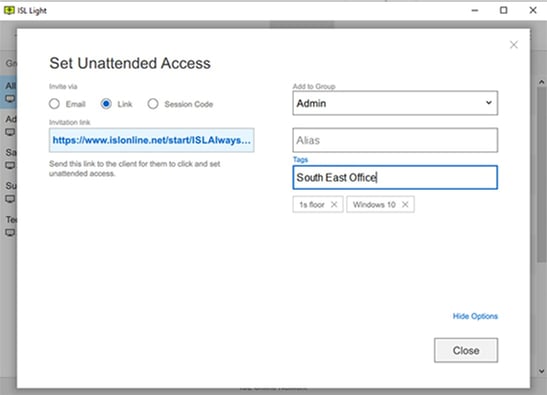 Set RDP/SSH as the default connection
When connecting to a remote computer via RDP or SSH, user's can set this option as default. This means that the next time you click on a selected remote computer, the RDP/SSH dialog box will open right away so you will not have to search for the RDP connection in the drop-down menu.