Based on user satisfaction Redstor is the number one Online Backup Software product.

Review website G2 has published the results of a proprietary algorithm that factors in real-user satisfaction ratings from review data. It shows the Redstor tops all factors, including Ease of Use, Ease of Setup and Quality of Support to name a few.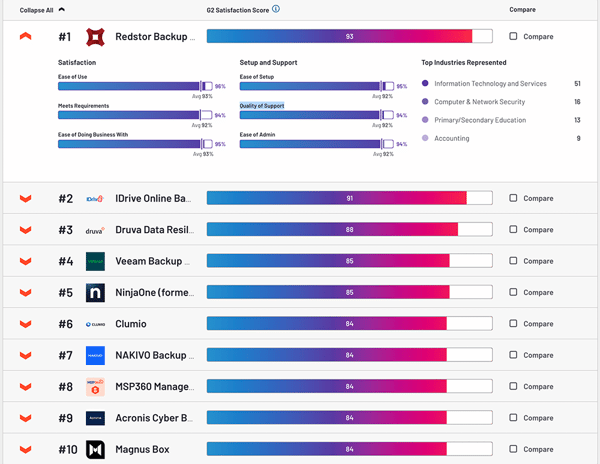 You can view the full survey here.