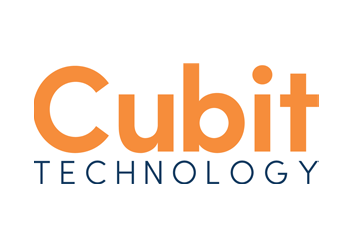 About Cubit Technology
Cubit Technology is based in London. Over 40 businesses each with 10-100 employees entrust their IT infrastructure and support to Cubit Technology.
Cubit Technology offers a complete managed service and has been protecting businesses for 17 years. Their overall objective is simple. To give small business owners the same quality and breadth of IT support from an outsourced service that they'd expect to get from an internal IT team.
Background
Cubit Technology supports a cultural shift within businesses to increase awareness of cybersecurity threats
Cubit Technology helps to increase cybersecurity without stifling creativity
Cubit Technology supports various technology mixes without compromising quality
Cubit Technology helps companies with complex dynamics to administer cloud software platforms
Cubit Technology replicates technical issues and liaises with suppliers like Brigantia to resolve them quickly


Testimonial

"We've found Brigantia provide a helpful level of expertise and an enthusiasm to develop business opportunities and support customers."

Ralph Harrison, Sales and Marketing Director