What does Octiga Security offer?
Single Click M365 Security Baselines AND Monitoring with Remediation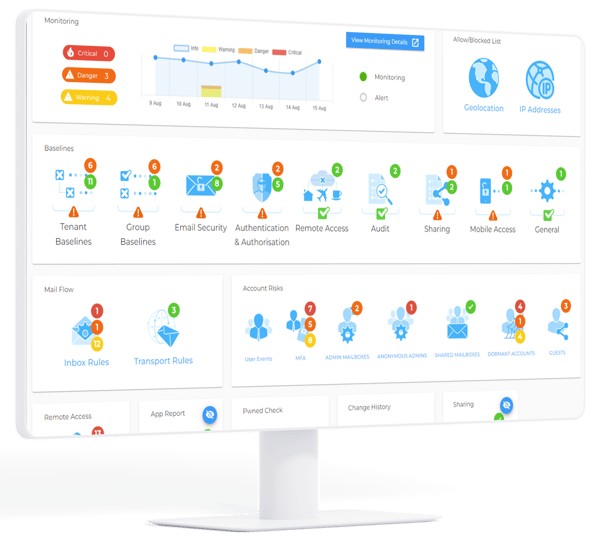 The job of an Office 365 MSP is not easy. Knowledge of all security controls, the ability to identify gaps & risks and breaches, and persistence to maintain this every day for all of your clients gets exhausting. Rising client expectations from MSPs to deliver best-practice security consistently doesn't help. Octiga was created to alleviate these pains by backing MSPs at every stage of Office 365 security lifecycle starting from identifying threats, applying best practice security baselines, triaging, monitoring risks and remediating breaches on one single dashboard, in one single click.
Get the confidence to deliver consistent security each time, and increase service standards & client retention rate with Octiga Office 365 security automation.