KnowBe4 Ranked as the #1 Security Awareness Training Platform for the 10th Consecutive Quarter
The latest G2 Grid Report compares Security Awareness Training vendors based on user reviews, customer satisfaction, popularity and market presence. Based on over 695 G2 customer reviews, KnowBe4 is the TOP ranked security awareness training platform with 99% of users rating 4 or 5 stars, 95% customer recommendation rating, 92% ease of use score, 96% quality of support, and the largest market presence among all vendors.

KnowBe4 enables thousands of organizations and their users to make smarter security decisions on a daily basis. Using world-class training and simulated phishing KnowBe4 helps customers to improve their security posture, mitigate risk, and manage the ongoing problem of social engineering.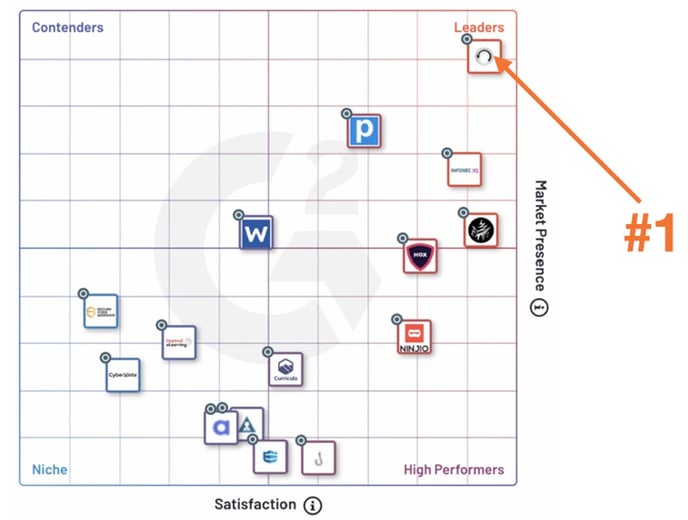 Brigantia and KnowBe4
As an award-winning, value-added managed services distributor, Brigantia works with best-in-class vendors to provide a comprehensive and unique range of cybersecurity solutions complemented by secure, enterprise-class data communications and cloud services.
Brigantia offers a fully managed service for KnowBe4, removing the need for our partners, or their customers, to manage the service internally. This allows end users to reduce their organisational risk through KnowBe4 delivered by our highly experienced partner support team.