Orbital Technology, founded in 1999, has over 25 years of expertise providing skilled IT support, software solutions, and IT services to PC-based networks and organisations. They specialise in small and medium-sized businesses and offer enterprise-level IT solutions across all vertical markets. They are a cutting-edge, high-end boutique firm that provides IT expertise to solve problems.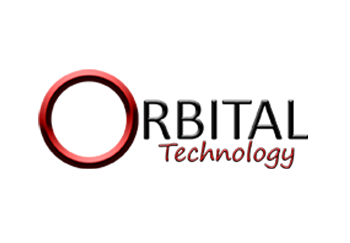 We chatted with Orbital Technology's CEO, Peter Slack, to learn why Cloud Business was the best option for their customers.
What challenges were you experiencing prior to using Cloud Business Services?
"Finding a reputable company to supply our communications that was not only dependable but also professional was a difficult task. We couldn't afford to waste time looking for answers and contacting different providers.
As the number of people working from home grows, so does the importance of having a variety of communication options. Brigantia's Cloud Business Services cover all aspects with the same level of dedication as the rest of their portfolio.
Thanks to Cloud Business Services, I am convinced that I can deliver the greatest communications solutions to my customers. A must-have for any company looking for an all-in-one solution."
What made Cloud Business Services stand out against the competition?
"Data, communication, and VoIP telephone are all available through Cloud Business Services. With a dedicated product specialist and a team that is only a phone call away, you'll be in good hands. You're able to connect with genuine folks that want to help.
What matters is being able to tailor a package to my customers' specific requirements, whether they require a data sim or fibre with VoIP communication systems. Knowing that what I have to offer will be delivered as promptly and efficiently as possible gives us the confidence to sell."
Why does Orbital Technology choose to partner with Brigantia?
"Brigantia has been a breeze to work with. Their product specialists and staff have been really helpful in collaborating with us to offer messages to our clients, and their ongoing support has been critical to our success.
Brigantia's cloud business services are a valuable asset to our company. It's a fantastic match because of the excellent services and low prices."